📢 Public note 🌍 everybody can see it.
Quick links:

NoStash (as "notes" + "stash") is a web app to keep your notes organized and searchable.

I developed it to create a knowledge base about my life.

This is how a note on Nostash looks like! Yes, the homepage is a working note.


1. Once you register and login you will be able to create new notes!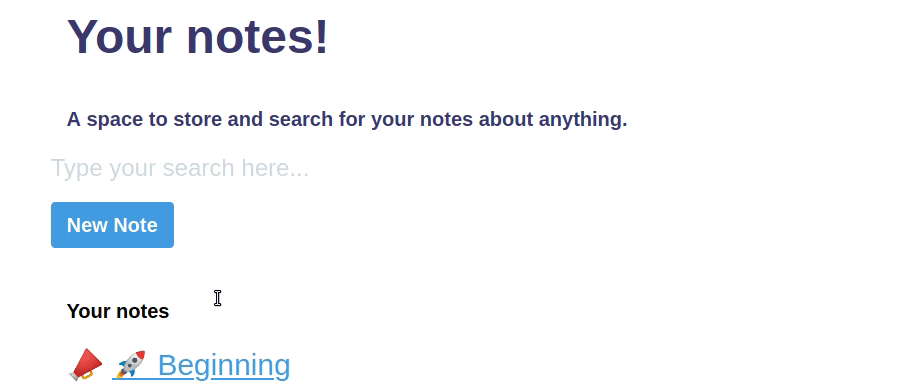 At the moment you can create an unlimited number of notes. So that you can store everything.
2. You need to add your title:

The title will appear in your home page, so it is better to chose it carefully.
3. Then you need to add some content to your note!

Here the really important thing! The real content of your note.
4. Finally you can save it!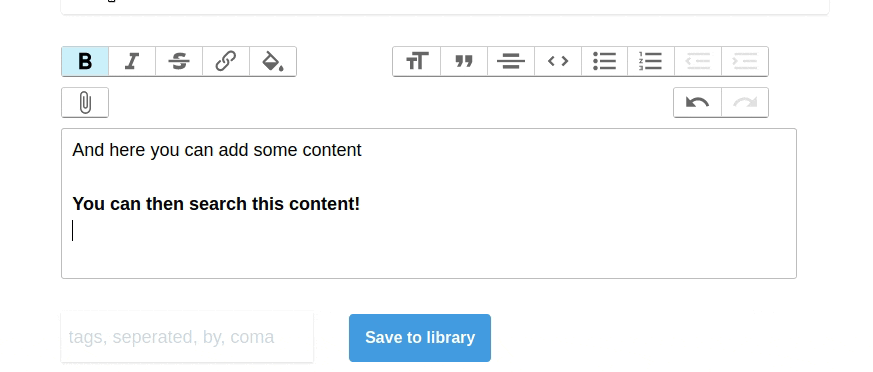 Saving the note, add it to your library. While saving you can also add tags. Tags, like the title and the content, can be searched for you.
5. At this point you can enjoy a fast full text search over all your notes.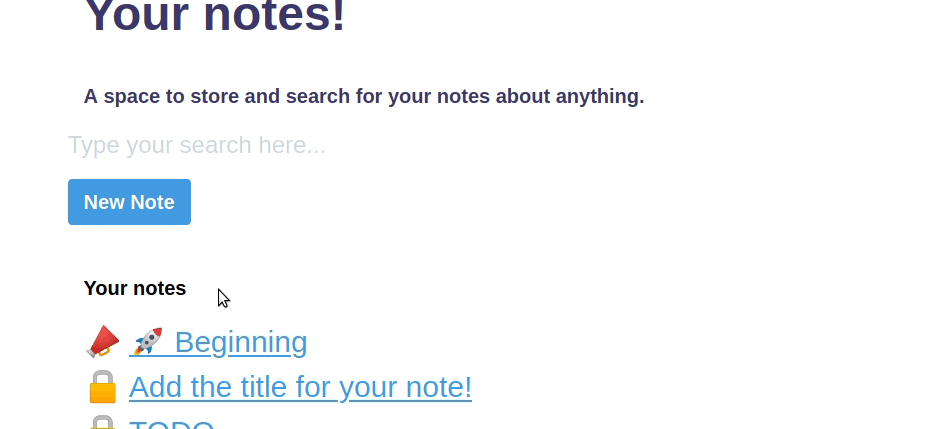 And finally the search experience for your notes. I try to make it as smooth and as fast as possible.
NoStash, public and private notes

I build NoStash to store knowledge and information about my life.

Some notes are inherently private and I should be the only one to have access to them.

But life is about sharing, and some notes are to be shared. Some with family, some with friends and some other with colleagues.

NoStash is a simplicist first application, hence it provides only public 📣 or private 🔒 notes.

The public notes are open to everybody, the URL address stays constant, and you can share it with the persons important for you.

Public notes are also accessible by Google, and people will be able to find them on a simple online search.

This makes NoStash a simple yet effective platform to blog.



NoStash, search your notes

The more notes you write, the more important searching them became.

NoStash includes a powerful search bar that let you search all your notes, both public and private.



NoStash, text formatting

NoStash is a tool for everybody to use everyday. Its editor is simple, yet powerful.

The editor allow to creates titles, make bold, italics and crossed over text.
It allows to create order:
One
Two
Three
And unordered lists:
It also allow to includes pictures: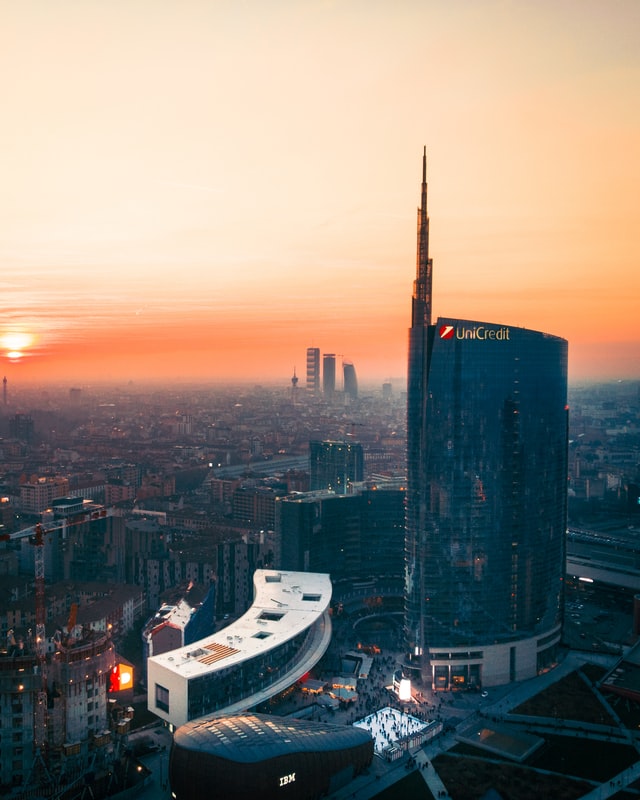 It formats quotes:
To Be or Not To Be.
cit. William Shakespeare
And it also formats blocks of codes:


for line in file:
    print(line)
My promises to you

NoStash is based on few driving principles, I want to upload those principles for as long as it is possible. However, running the services cost time and money. So if you want to use it, you will have to pay.

The promises behind NoStash are:

We don't sell your data. Your data is yours and only yours. We just store it. And we never, ever look at your notes.

You can request your data back at any moment, a text representation of your notes will be available to you. (I am working on implementing a self-export functionality.)

As long as you keep paying for the service, the service will be available.


Trying it
Support the product and pay for it
The product is sold on
Patreon
.
If you create an account and you use
NoStash,
you have to support me on Patreon. You can withhold the subscription to Patreon as long as you like and treat
NoStash
as a trial version. But eventually I will ask you to either subscribe or to delete your account.
This will insure that the project can keep providing value.
I will personally reach out to you if I cannot link your account to any Patreon subscriber. Eventually your account will be deactivated and you will lose your notes.

Getting Started and Documentation